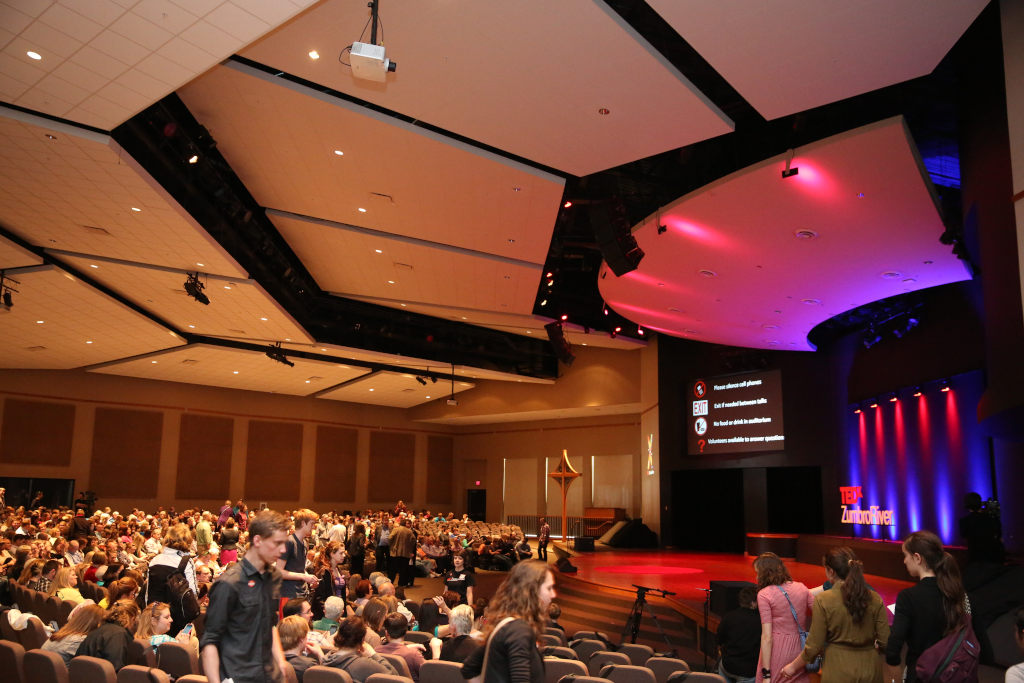 Rochester Home Infusion recognizes the importance of contributing to our growing community and supporting causes that enrich the lives of everyone in and around Rochester.
This spring, RHI has engaged in a number of efforts to help foster the entrepreneurial spirit of Rochester.
For a second year, RHI lends support to Rochester's community of innovative thinkers through proud sponsorship of the second annual TEDxZumbroRiver 2017. "We are lucky to have two dynamic TEDx licensees, Barbara Spurrier and Ben Creo, leading the charge of local 'ideas worth spreading,'" said Joselyn Raymundo. The goal of #TEDxZumbroRiver is to stimulate conversations, make us think and question conventional truths, and inspire and encourage new innovations to take root in our community. Ten dynamic speakers – from a neurosurgeon to a Shakespeare play director – will surely spark conversations and catalyze new ideas.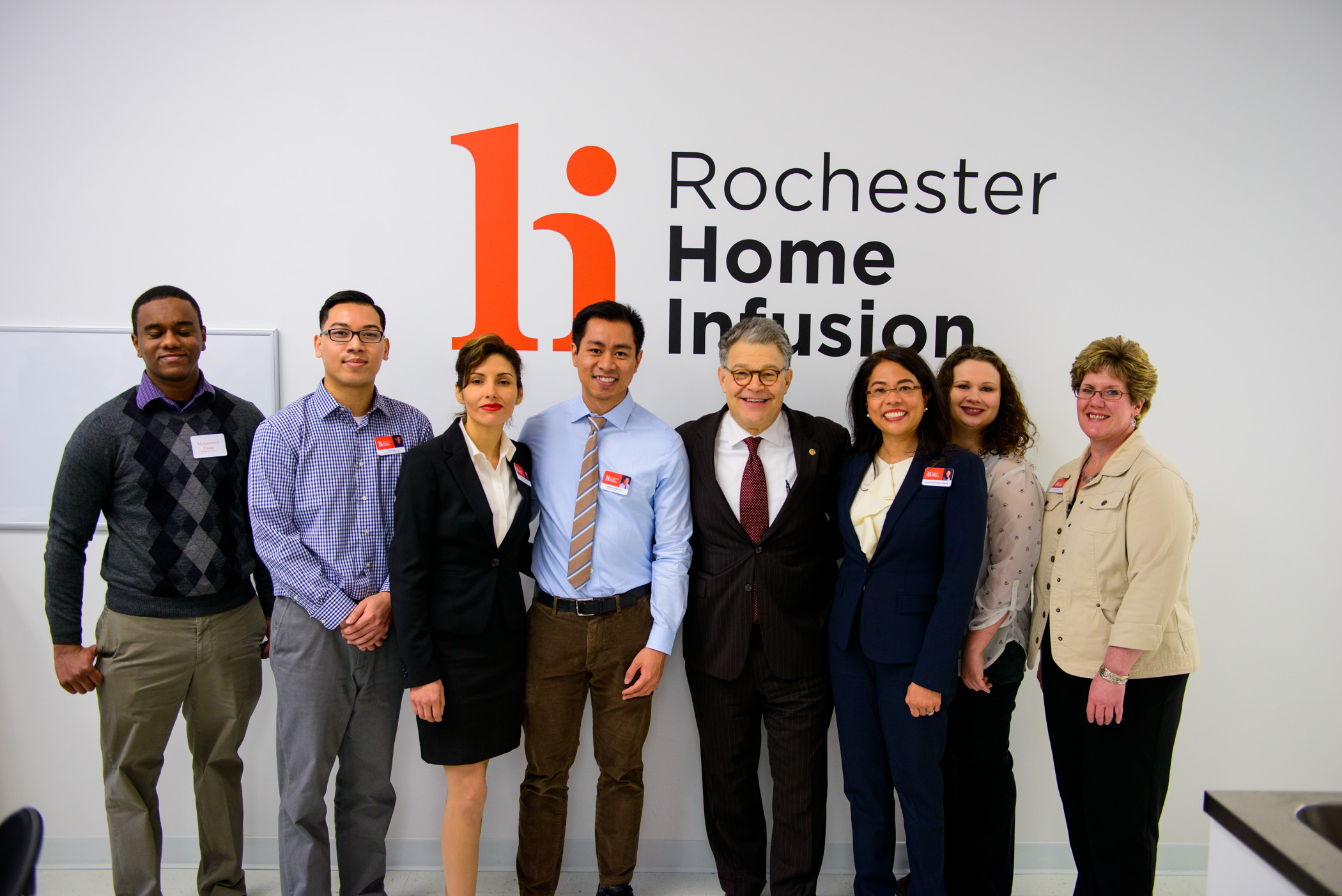 Sen. Franken Visit to RHI
United States Senator Al Franken visited Rochester Home Infusion in April to meet with patients and listen to their stories about the benefits of home infusion, hear firsthand how health care policies impact individual lives and learn how RHI is contributing to the growth of the business ecosystem in Rochester. RHI is proud to participate in and support the movement to create a global destination for health and wellness in Rochester.
On May 3, founder and president of RHI, Joselyn Raymundo, gave a presentation at 1 Million Cups, a monthly gathering of business professionals, thought leaders, and entrepreneurs working to support and nurture Rochester's growth.
Stay tuned for upcoming news on our sponsorships of Children's Museum of Rochester / Innovationology, as well as a presentation by AliveCor's CEO at Collider!
Please join us in celebrating with our community!