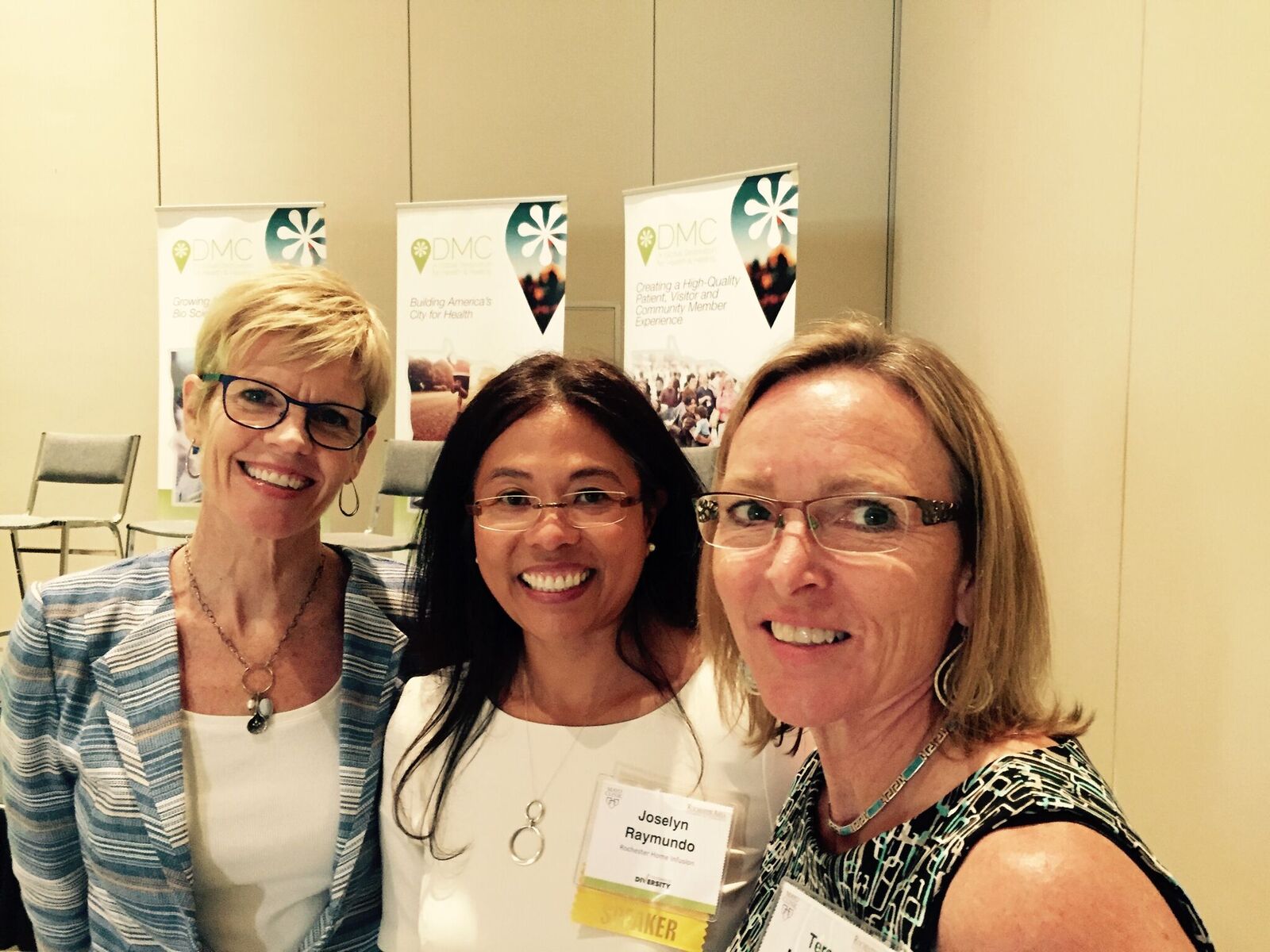 In early August 2016, Rochester Home Infusion (RHI) participated in a discussion panel hosted by the Destination Medical Center during the Rochester Area Chamber of Commerce's Supplier Diversity Summit at the Mayo Civic Center. One of the goals of the summit was to "promote social responsibility and community activities that enhance a diverse economy."
In her address to the audience, Mayo Clinic Diversity and Inclusion Director Sharonne Hayes, MD, stressed the importance of having diverse thoughts, ideas, and backgrounds in order for our community to reach its full potential, not only as a business ecosystem but as a society at large. According to Mayo Clinic Supplier Diversity program, it is committed to developing mutually beneficial strategic relationships with minority-owned, woman-owned, veteran-owned small businesses so as to provide equal access to Mayo purchasing opportunities.
Rochester Home Infusion is a minority-owned, woman-owned, and veteran-owned small business certified by the Department of Veterans Affairs under the U.S. Department of Defense. RHI's Founder and President, Joselyn Raymundo, Pharm.D., was invited to participate in the Destination Medical Center (DMC) panel discussion about "Building and Growing a Diverse Economy." DMC EDA Executive Director Lisa Clarke moderated the panel, which also included Teresa McCormack, principal at The Urban Studio, and Brett Svenby, senior analyst with the city of Rochester. Each highlighted how critical small businesses are in achieving DMC's vision and diversifying Rochester's business ecosystem.
Clarke gave an overview of the DMC strategy, which encourages entrepreneurship, community investment, and diversification of businesses in Rochester. McCormack discussed how entrepreneurs and new business in Rochester affects the growth prospect for The Urban Studio, and Svenby shared the different financial programs available to new businesses being launched in Rochester.
For Rochester Home Infusion, the audience expressed extensive curiosity about RHI's experience doing business with the Mayo Clinic and learning about the overall support RHI has seen from the community and business leaders. Raymundo emphasized that, while RHI competes with national companies located in Minneapolis and Cedar Rapids, Iowa, it is important to recognize the contribution that RHI continues to make to the Rochester community in creating jobs, providing easy access to home infusion, and contributing to our local economy.
Rochester Home Infusion is truly one of the early contributors towards Destination Medical Center's objectives.