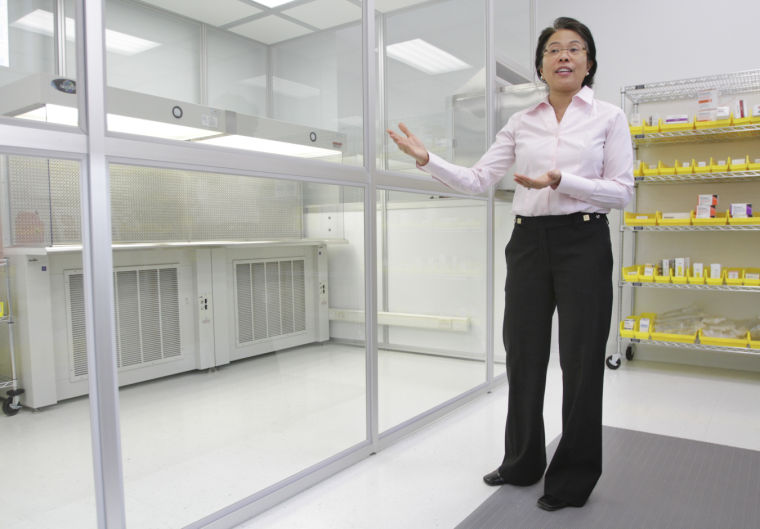 A home infusion pharmacy in Rochester recently opened in the Minnesota Biobusiness Center downtown, providing treatment to patients in their homes.
"Southern Minnesota is underserved as far as home infusion pharmacies," said Joselyn Raymundo, founder of Rochester Home Infusion. "Previously, the closest one was an hour and a half away in the Twin Cities."
Home infusion therapy, which has been practiced since the 1980s, is the administration of intravenous medication such as antibiotics and chemotherapy, to patients in their homes.
"It is primarily for people with chronic conditions in which a patient needs longer-term medication, but does not need hospitalization. These people are ready to go back to work or school, to resume their normal lives," Raymundo said.
In the past, those who needed infusion therapy used to have to stay in the hospital.
"But in the 1980s, there was a new realization that some therapies could be done in the home," Raymundo said. "Insurance companies have supported it because it is cost efficient and patients often have a better outcome.
"Patients typically recover faster in a home setting. It's good for the mind and body," she said.
Before founding Rochester Home Infusion, Joselyn formed the home infusion department for Children's Hospitals in the Twin Cities. She was part of a focus group of parents with young children dealing with chronic illness.
"Parents expressed a need, at that time, for a home infusion service. Their child was ready to go back to school, to resume a more normal life, but needed longer term medication. The service at Children's Hospital grew from that need.
Raymundo worked at Children's Hospital for ten years and then began to consider starting her own home infusion service.
"I looked at Women Venture, a non-profit organization which supports women who are thinking of starting a business."
Raymundo also consulted with a SCORE group through the Rochester Chamber of Commerce and RAEDI-Rochester Area Economic Development Inc.
"Both were very helpful resources," she said. "This has been a community effort. I couldn't have done it without their support," she added.
"This new Rochester area business has made a significant investment in our community and provides a valuable service to people needing home infusion services. We look forward to their contribution in making the Rochester area a great place to live, work and invest," said Gary Smith, president of Rochester Area Economic Development Inc.