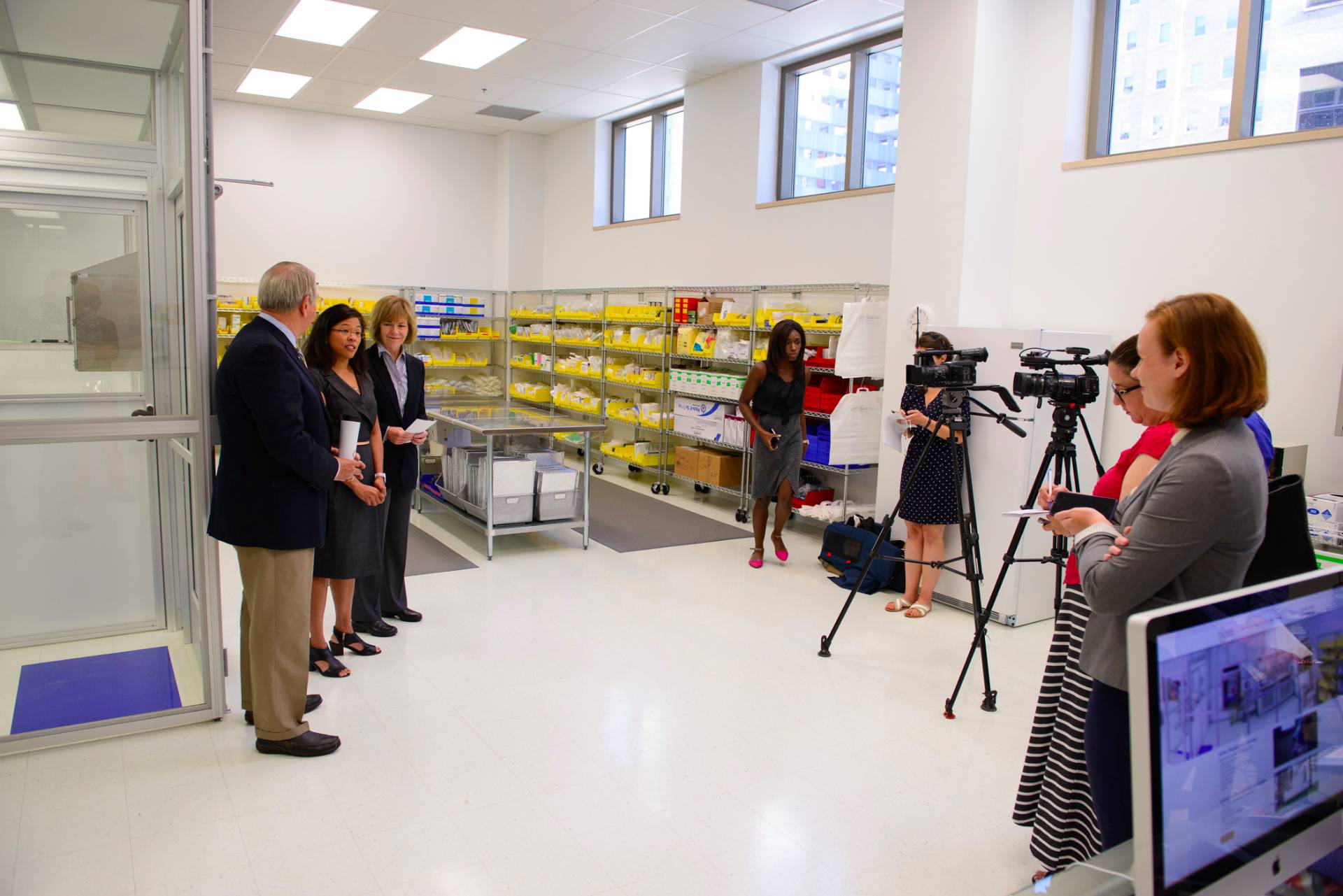 Rochester Home Infusion is making an impact on healthcare in the Midwest - and state and local legislators are taking notice.
In August 2016, Minnesota's Lt. Gov. Tina Smith and Rochester's Mayor Ardell Brede visited Rochester Home Infusion (RHI) to learn more about how home infusion helps patients recover in the comfort of their homes, saves the health care system on costs, and, ultimately, is good for Rochester.
Rochester Home Infusion is the only home infusion provider that is located in southern Minnesota with full service operations based in Rochester. RHI has served patients not only from Minnesota but also traveling patients from all over the United States and around the globe. One of RHI's core goals is to extend excellence in care from hospital to home and to continue Rochester's tradition of medical excellence to where the patient lives. Today, RHI helps patients needing home infusion in Minnesota, Wisconsin, Iowa, South Dakota, and Illinois. RHI receives high marks from patients and providers as a true collaborator in patient care and consistently delivers the best possible outcome for their patients.
RHI's investment in Rochester goes beyond simply providing quality health care and employment opportunities to the community. RHI also contributes by diversifying the business ecosystem in Rochester and reinvesting in the local economy. Its local operations translate into dollars reinvested into the local Rochester economy that would otherwise leave the community. Lastly, most RHI patients also return to work more quickly than those receiving in-patient or hospital-based infusion therapy, generating a financial benefit to both the patient's family and the local economy.
Area business leaders have welcomed the addition of this new medical business that is helping to fuel the growth of our economy and contributing to the Destination Medical Center (DMC) vision. By investing locally, creating jobs, and supporting the DMC initiative, RHI is helping to make Rochester "America's City for Health."
Lt. Gov. Tina Smith serves as DMC Corporation Board Chair and Mayor Ardell Brede is a DMC Corporation board member.