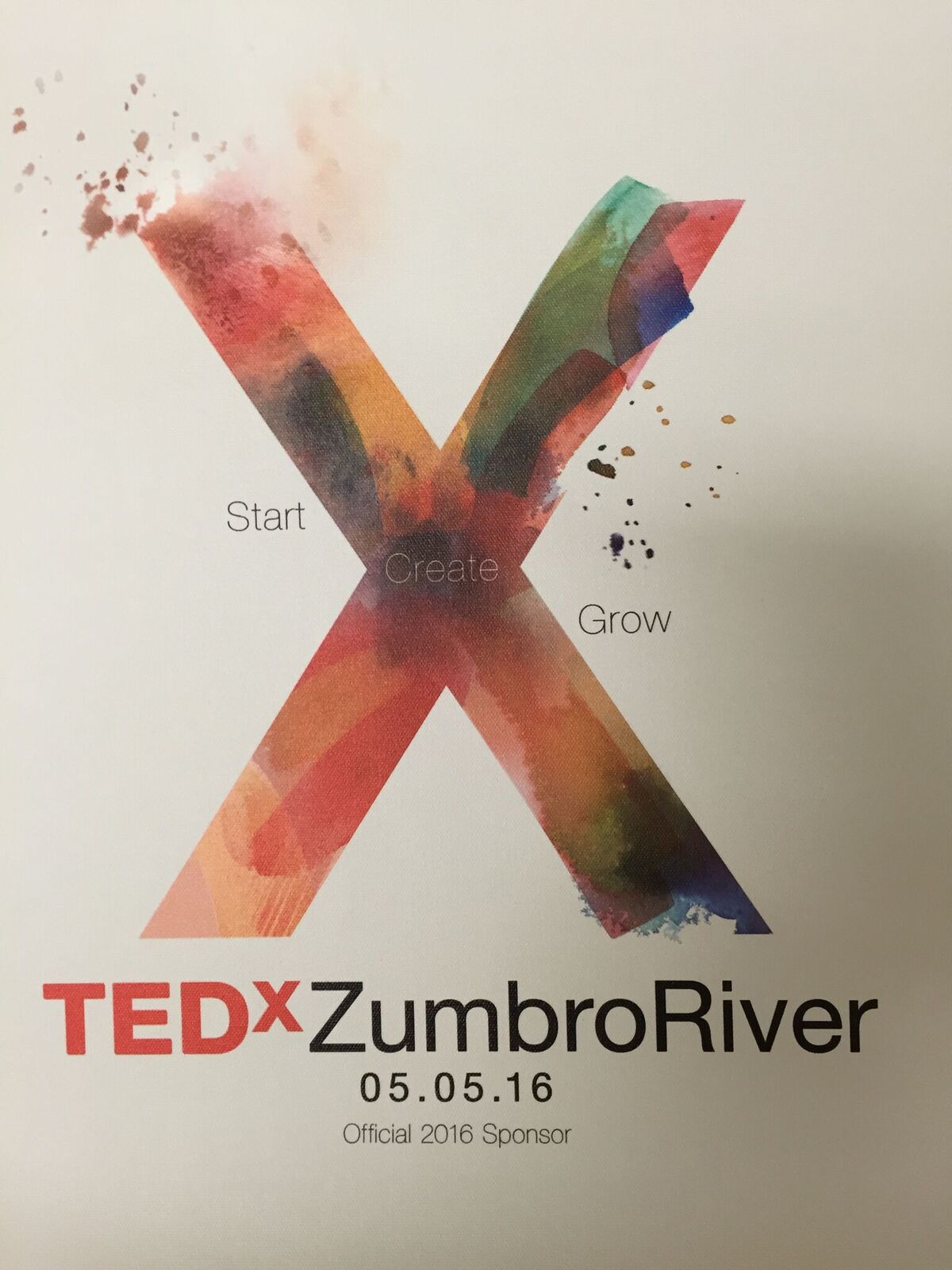 TEDxZumbroRiver: Start. Create. Grow.
"TED and TEDx talks are often transformative: they encourage people to change their lives and lead them on new and different journeys. Every person in our community is on a variety of journeys: in their education, health, careers, families, hobbies, and everything in between. The entire Rochester community is also embarking on a transformative journey."
Rochester Home Infusion was a proud sponsor of the very first TEDx event in Rochester. More than 1,000 people attended this unique event that, like RHI, encourages innovation and diversity for the Rochester community.
Rochester Home Infusion is dedicated to contributing to the enrichment of individual lives and experiences by supporting and celebrating new ideas and looks forward to more opportunities like TEDx to support the community.