Patients recover better at home.
Julie Ann gave birth to her newborn baby five weeks early. Darryl was perfectly healthy besides needing to gain weight. However, a cyst in Julie Ann's ovary ruptured, requiring her to stay longer in the hospital to receive round-the-clock intravenous antibiotics.
Darryl was home for weeks with dad, who was unable to work, and Julie Ann was unable to spend time with her newborn.
Rochester Home Infusion (RHI) enabled Julie Ann to receive antibiotics at home to be with her newborn son and allow her husband to return to work. RHI prepared her intravenous medication so that it would be easy to administer it in the home. Kris Gillard, RN, RHI nurse specialist, taught her how to administer her IV antibiotics independently. Kris checked on Julie Ann weekly to assess how she was doing and to draw laboratory test to check her infection. RHI clinical pharmacist checked on Julie Ann weekly and collaborated with her physician to ensure that her infection is under control. For Julie Ann, RHI allowed her to go home, be with her son, and helped her regain her independence.
"Without the services of Rochester Home Infusion, I couldn't have been home with my newborn son, Darryl, when he needed me most," Julie Ann told Senator Franken, who was holding the now 20-month-old on his lap.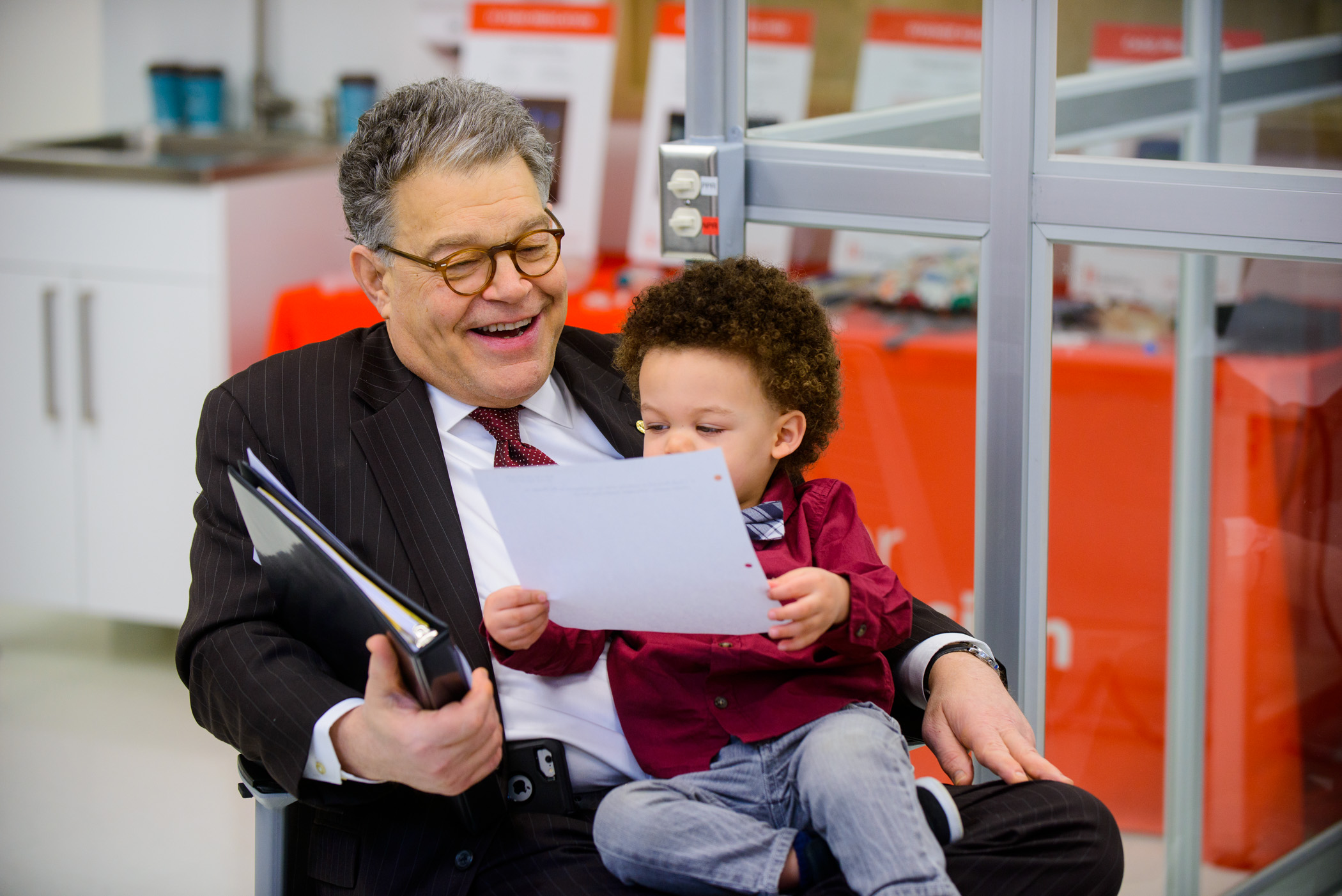 Julie Ann's son, Darryl, and Senator Al Franken
For more from KTTC-TV on Senator Franken's visit to Rochester Home Infusion, click here.
To learn more about Julie Ann's story, click here.