24/7 Access
RHI provides 24/7 RHI access to our on-call clinicians to answer any questions you have, and address any issues that arise in your care.

Nurse Visits
RHI schedules regular Nursing visits and direct communication with our staff pharmacists to monitor your progress at home and update your physician regularly.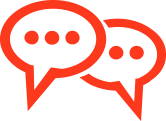 Physician Team Collaboration
RHI collaborates with your physician team - we have 24/7 access to your physician to assist with any areas of medical concern.